Lightning Suppressors


Audio and Speaker Line Lightning Suppressors save expensive equipment from power surges and lightning. Our LS (Lightning Suppressors) Line protects you and your equipment from the expense and time associated with lightning damage. For Audio Line protection there is nothing better.


SLS & SLS-HW

Speaker Lightning Suppressors for protection of Speaker lines from low level outputs to High Wattage systems up to 2,000 Watts.

---

TLS & LLS

Tel / Page Line and Line Level Lightning Suppressors.

---

The LS Line has:


Very Fast reaction times,

High surge power handling capacity, &

No degradation over time or strikes.

The LS Line is designed to protect the "Lightning Rods" of your audio system from damage to your gear.
The application guide below describe the best use practices for the equipment.
We are always available to answer any questions you might have 800-SINCE-46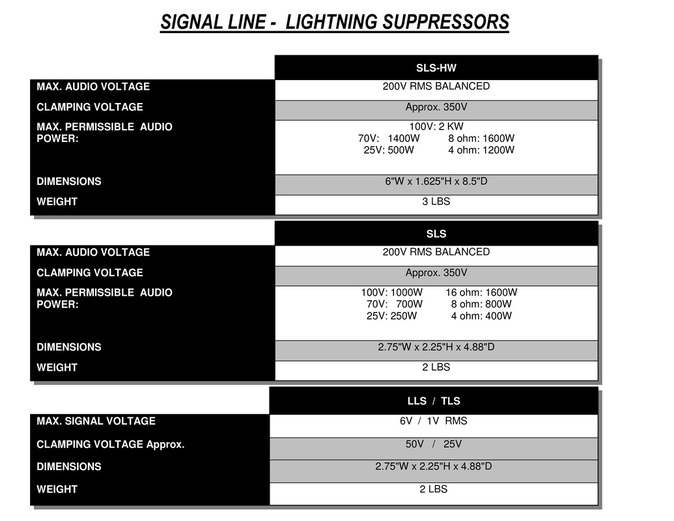 Specifically designed by audio engineers to protect audio equipment, for seamless transparent protection.

Regardless of the size of the system you are trying to protect; low level audio input circuits to Kilowatt speaker lines--we have the right tool for the job.

---