About Grommes Precision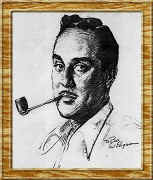 Grommes~Precision has been designing, engineering, and manufacturing quality sound equipment in the United States since 1946. Today, Grommes~ Precision is composed of three divisions: Precision Electronics, Grommes Custom, and Grommes.

Grommes~Precision is one of the last remaining American manufacturers of original, custom, and private labeled audio/electronic equipment for use in commercial, consumer, and industrial applications. With over a 70 years of experience in field, it's no surprise that you'll find our products in service world wide.
---