CV-600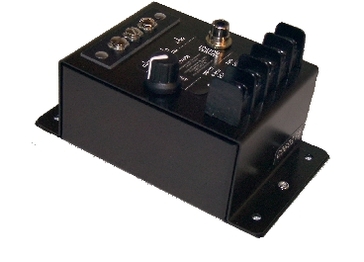 Speaker line to line level adapter.


The CV-600 was designed to create an input from any amplified level signal. Take any speaker output level signal from 2 ohm to 100 Volt and convert it to a usable input signal to feed another piece of equipment, another amplifier in a booster configuration or line in a preamp or tape stage.

The output is either an RCA line level un-balanced or balanced 600 ohm - controllable via the on board level control. For example, with a 70.7V Input the CV-600, will produce a 1V Balanced Output Into 600 Ohms. The unit is isolation transformer coupled and shows as no additional load to the existing system.
---
Reference Sheet Below